Keeping up with the news can be tricky. Even the most eagle-eyed observer can miss a vital news story.  We think being up-to-date on economic developments is key to the success of your startup.
Every Wednesday we provide the top 10 key bits of business news from the past week.
National living wages to rise or fall post-Brexit?
The living wage was increased to £7.20 per hour in April for staff members aged over 25. It is expected to hit approximately £8.70 in 2020. However, 21 trade associations have cautioned increasing the rate especially with Brexit still having to  be implemented.
It seems Theresa May is sticking to her plans for 2020 for now.
UK dairy farmers in crisis with the younger generation
With the increase of veganism and climate conscious people, the younger generation are turning away from dairy products. They are opting for plant-based alternatives, such as soya milk, leaving the UK dairy industry in turmoil.
iPhone 7 launch
Apple's latest product, the iPhone 7, is being launched today.
Scottish independence referendum put aside
With Article 50 not being triggered, Sturgeon's hopes of staging a Scottish independence in the next two years have been put aside – for now.
Google throws out modular phone concept
Google has cancelled Project Ara – an attempt to build a modular phone to increase the life span of one of the most used devices today.
Corbyn claims to make 300,000 jobs in renewable energy sectors
Jeremy Corbyn is vowing to make a new energy police if he becomes Prime Minister. This includes job generation, banning fracking, reinstating the Department of Energy and Climate Change, and making the UK a world leader in Green technology. He is targeting to make 65% of the UK's electricity generated from renewable energy by 2030 if he wins the future election.
'London may no longer be the tech centre for Europe'
According to Taavet Hinrikus, co-founder of TransferWise, London might not be the tech centre of Europe post-Brexit. This may force successful startups, such as TransferWise, to relocate their headquarters outside of the UK.
Driverless car race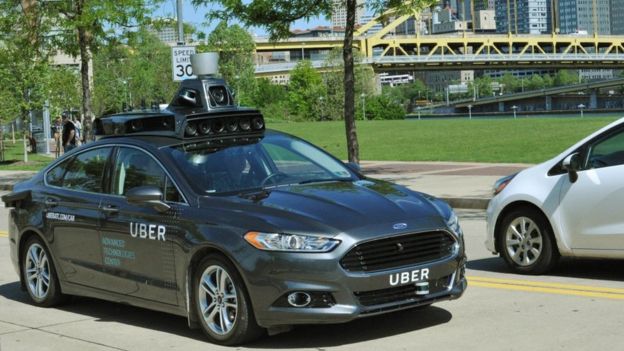 Car companies and services are racing to implement their driverless cars. Ford has claimed to have fully driverless cars for Taxi fleets by 2021, but Uber – who have been involved in their own research – state that no one would be comfortable to get into a driverless car in the upcoming years despite offering 'driverless' rides in Pittsburgh. Note that there will be drivers in these cars.
Brexit gives the art world a competitive edge
Although Brexit may have caused worry in the art world, international galleries are still opening in London. The city may still keep possession of its title as the centre of the global art market and might even have a more competitive edge than before the referendum.
Microsoft get's its on back from Apple's "I'm a Mac, I'm a PC" ads
Microsoft has launched a new ad that some might say is passive aggressive. It is reminiscent of the old Apple ads "I'm a Mac, I'm a PC". The Microsoft VS Apple war continues.