Keeping up with the news can be tricky. Even the most eagle-eyed observer can miss a vital news story. We think being up-to-date on economic developments is key to the success of your startup.
Every Wednesday we provide the top 10 key bits of business news from the past week.
Laptop ban on Flights
The UK and the USA have banned large electronic devices such as laptops on flights from various countries. US intelligence states that it is to avoid an IS threat that was given to them as a tip-off from a credible source. The countries affected flying directly to the UK are Tunisia, Lebanon, Turkey, Egypt, Jordan and Saudi Arabia. Countries affected flying directly to the US are UAE, Kuwait, Morocco, Saudi Arabia, Egypt, Turkey and Jordan. Note that phones are fine to carry onboard.
UK jump in inflation
UK inflation rate hit 2.3% in February – up from 1.8% from the previous month. This is mainly to do with the rising cost in fuel and food. Bank of England believes that it will peak at 2.8% next year.
A father's fear in the workplace
Research suggests that fathers are scared to ask for flexible working hours in the workplace in order to spend time with their children. The pressure falls under employers questioning their commitment to work, colleagues acceptance and financial stress.
EU summit to be held for Brexit
An EU summit is to be held on 29th April – a month after Article 50 is triggered. The main objectives are to give clarity to EU residents, business and member states.
UBER to improve the driver's experience
After Jeff Jones resigned as president, UBER has admitted that their drivers have most things stacked against them. Whilst the tension rises between the company and its workers, UBER has pledged to look into improving the driver's experience.
London Taxi Company going electric
The London Taxi Company opened the first new car plant in over a decade. Based in Coventry, the electric cabs plant can generate 1,000 jobs.
70+ and still working
The number of women working into their 70s has doubled in the last 4 years. This is due to changes in work regulation, flexible hours and a shift in mindset towards age discrimination.
Lessons on the internet
The Lords Communication Committee argues that educating children about the internet should be just as important as reading and writing. The internet is helpful, but more must be done to keep children safe online as well as teaching them acceptable online social behaviour.
Wright One and electric aviation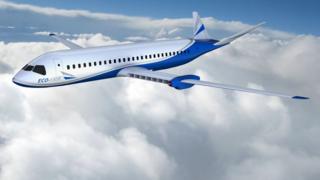 Wright Electric believes it can create an electric short-haul commercial plane, Wright One, in the next decade. Easyjet has shown interest in the technology as it would significantly lower costs for the company, but Wright Electric is heavily relying on battery technology development to continue developing at its current rate.
GM crops
Princess Anne, a working farmer and patron of over 40 countryside organisations, believes that genetically modified (GM) crops could be beneficial to helping production and producing healthier livestock.